It's all about rock; full of emotions and sweetness
上記の広告は1ヶ月以上更新のないブログに表示されています。
新しい記事を書く事で広告が消せます。
12/14
Tue

author:Sway
22 CDs You Must Listen 2010:
Sway Awards 2010 「CD OF THE YEAR」 Nominate!
(A to Z)
ABANDON ALL SHIPS / Geeving
ALLSTAR WEEKEND / Suddenly Yours
ATTACK ATTACK! / Attack Attack!
THE BIGGER LIGHTS / The Bigger Lights
CHUNK! NO, CAPTAIN CHUNK! / Something For Nothing

A DAY TO REMEMBER / What Separates Me From You
Fear, and Loathing in Las Vegas / Dance & Scream
FOR ALL THOSE SLEEPING / Cross Your Fingers
FOUR YEAR STRONG / Enemy Of The World
HEROES FOR HIRE / Life On The Party
the HIATUS / ANOMALY
KID DOWN / Murphey's Law
ME VS HERO / Days That Shape Our Lives
MELODY FALL / Into The Flesh
THE MISSION IN MOTION / Somewhere Safe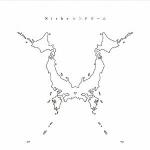 ONE OK ROCK / Nicheシンドローム
PUNCHLINE / Delightfully Pleased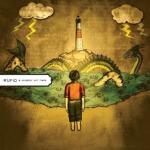 RUFIO / Anybody Out There
SATELLITES & SIRENS / Satellites & Sirens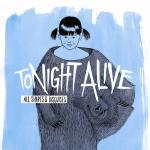 TONIGHT ALIVE / All Shapes & Disguises
VEARA / What We Left Behind
VICTORY IN NUMBERS / Killing. Mourning. Love.
年末恒例Drivemoの独断賞レース「Sway Awards 2010」、「CD OF THE YEAR」ノミネート22作品です。選考基準は例年同様、2010年に発売された作品の中から個人的にどれだけ聴いたか、そして今年はもうひとつジャンルに偏りが出ないように振り分けたらこんな数に!しかもほとんどの作品を記事にしてなかったりで、ブログ主旨的に申し訳なくなってしまうような内容に。傾向として、前年に比べ今年はエレクトロ色が弱まり、Pop Punk/Easycore勢がどれだけ猛威を振るったのがよくわかるノミネートに。さて賞の行方は?次回はEP部門のノミネート22作品です。
おおおお今年も来ましたねこの時期が!!
ドキドキわくわく…!!
2010/12/14(Tue) | URL | shion #7J7ee.tE[
edit
]
おお!もうこの時期でしたね!!w
今年も楽しみです!!

俺は今年SmartPunkのサイト改悪により全然買えなかったので
もうなんか不完全燃焼な年でしたww

でもFear, and Loathing in Las Vegasはあの若さで完成度高すぎて衝撃でした!!
今年のAwardsは早いですね^^
それにしても知らない作品が半分以上ある...。
SATELLITES & SIRENSとVICTORY IN NUMBERSが気に入りました。
2010/12/15(Wed) | URL | ponta #-[
edit
]
うーん、個人的にも甲乙付けがたいですー!

僕はMOTIONLESS IN WHITEの新譜を(ry
ま、個人的にファンなだけだったりするのですがwww
個人的に一番度肝を抜かれたのはワンオクの新譜ですね。
久々に世界に通用するクオリティの邦楽ロックが来たなと思いました^^



2010/12/19(Sun) | URL | atlx32xmth #dVJCyAhk[
edit
]
>shionさん
毎年ありがとうございます!
なんか選ぶ作品の趣向が毎年変わってきて自分の年齢を感じたり笑

>wakingさん
前年同様かなりデジタル作品が多くなりました、
作品としてやはり手元に現物ほしいですよね。
FALILVはアー写見て音よりもなんか若すぎてすげえ!って感じ笑

>pontaさん
毎度偏ってて申し訳ないです。
ここを見ていただいてる方には確実に好んでいただける作品ばかりなんで、
ぜひぜひいろいろ漁ってみてくださいね♪

>00cross00さん
わかる!個人的に今年はドキャッチー路線に走りました笑
長く聴くとなるとどうしてもそうなっちゃうんですよね、
瞬間最大風速はMIWももちろん強かったです♪

>atlx32xmthさん
ワンオクはライブも観にいったんですが、
今年は本当に勢いがありました!
様々な苦難を乗り越えてのこの完成度!という点でも評価は高いですよね♪